ECOVIDA
Pharmaceutical Technology Service
ECOVIDA is a company at the service of pharmaceutical, veterinary, food and cosmetic industry. We are a Support Laboratory that offers a comprehensive solution to development needs, registration of products to be put in both local and foreign markets, offering technological solutions and creativity to our client's products of interest.
ECOVIDA is a Product Development Company. We develop conventional and special, solid, semi-solid and liquid products; we have vast experience and availability of Multiparticle products, Topical products (dermatologic) and Transdermal, Orodispersible Tablets, Immediate drug Release Tablets and controlled or time-programmed drug release tablets, among others. Dossier preparation Service, Technology Transfer, Scale Up. Quality Services: Qualification and Validation. Advising on Regulatory Matters: Registry of new products, Line Extensions, etc.

ECOVIDA is your strategic partner because it assures the quality of its products, and the versatility and robustness of its product line and business units. ECOVIDA has a team that works with and for you, constantly improving the quality of our services, answering to actual and future market's trends and demands, prioritizing our client's needs and expectations.

ECOVIDA is a company formed by a highly trained staff, committed with activities related to galenic and analytical development, in Vitro and in vivo assays (clinical assays), regulatory matters, monographic services, etc, of pharmaceutical and cosmetic industry among others that require to work pursuant to GMP guidelines. ECOVIDA has national and international experience and knows the requirements of National and International Regulatory Agencies or Organizations (INAME/ANMAT, FDA, ANVISA, INVIMA, WHO).


Ecovida belongs to multidisciplinary PAT Group.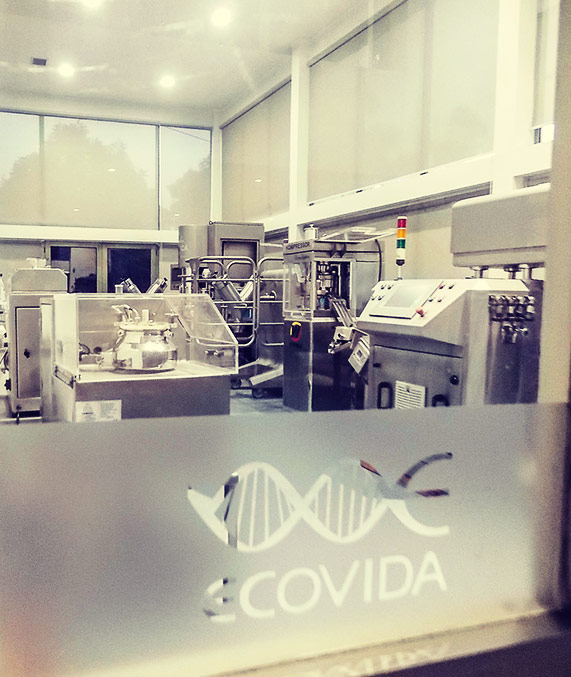 Commitment
Some of the clients who trusted in us are:
ALKE
FARMACÉUTICA PARAGUAYA
LABORATORIOS ACROMAX
LABORATORIOS ASOFARMA S.A
LABORATORIOS BAGO
LABORATORIOS BERNABO
LABORATORIOS CAILLON & HAMONET
LABORATORIOS CELSIUS
LABORATORIOS COFAR
LABORATORIOS DELTA BIOTECH S.A
LABORATORIOS DOSA
LABORATORIOS ELEA
LABORATORIOS GRAMON
LABORATORIOS MINTLAB
LABORATORIOS MONTEVERDE S.A.
LABORATORIOS PANALAB
LABORATORIOS PHOENIX
LABORATORIOS PREMEX
LABORATORIOS RAFFO S.A.
LABORATORIOS ROXFARMA
LABORATORIOS SPEDROG CAILLON
LABORATORIOS SUED
PEPSICO
SPAI SONS
UNIVERSIDAD NACIONAL DE ROSARIO
UNIVERSIDAD NACIONAL DE LA PLATA